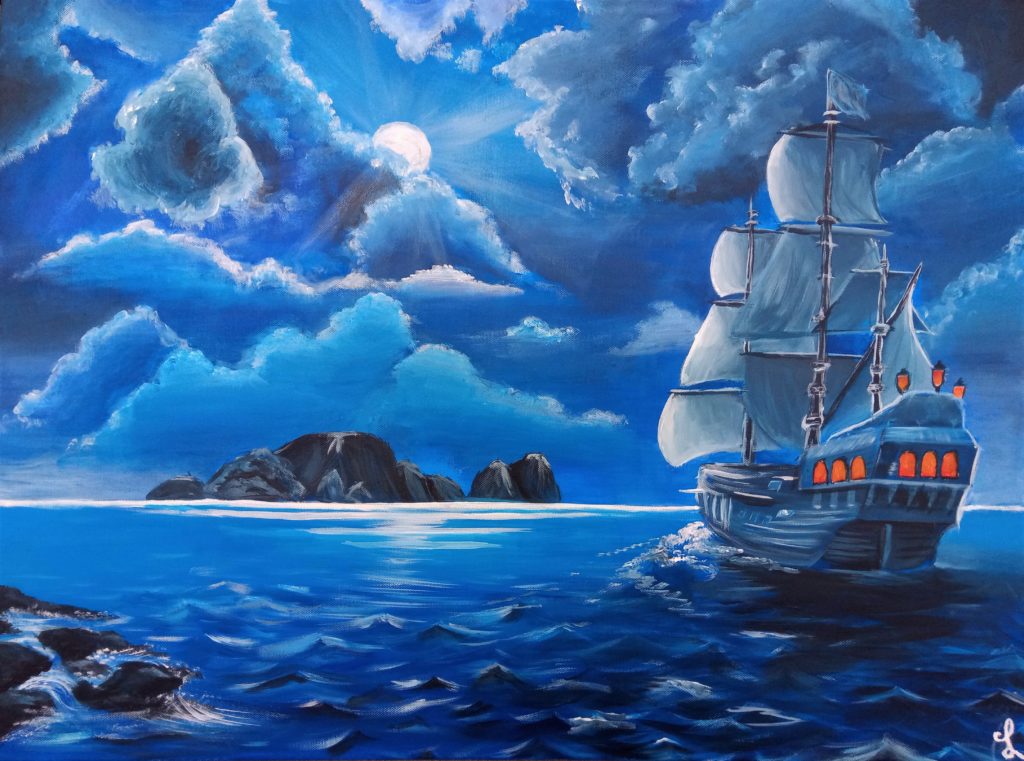 – I painted this last year, some months after discovering my passion for art. At the time the clouds were hard for me to paint and now I think they are pretty ugly. But I like the waves in the foreground and, of course, the ship.
The ship stands out more because I painted the lanterns and windows orange, which is a strong contrast. I think it makes the painting more interesting. I also like the shine of the moon that I created through glazing.
All in all, I´m still satisfied with the result.